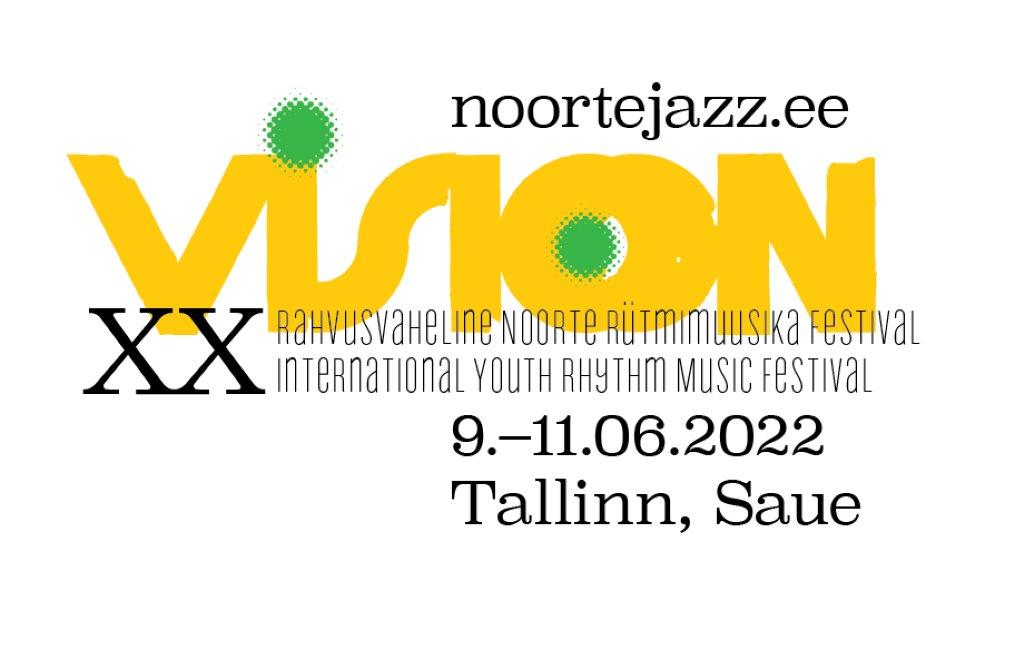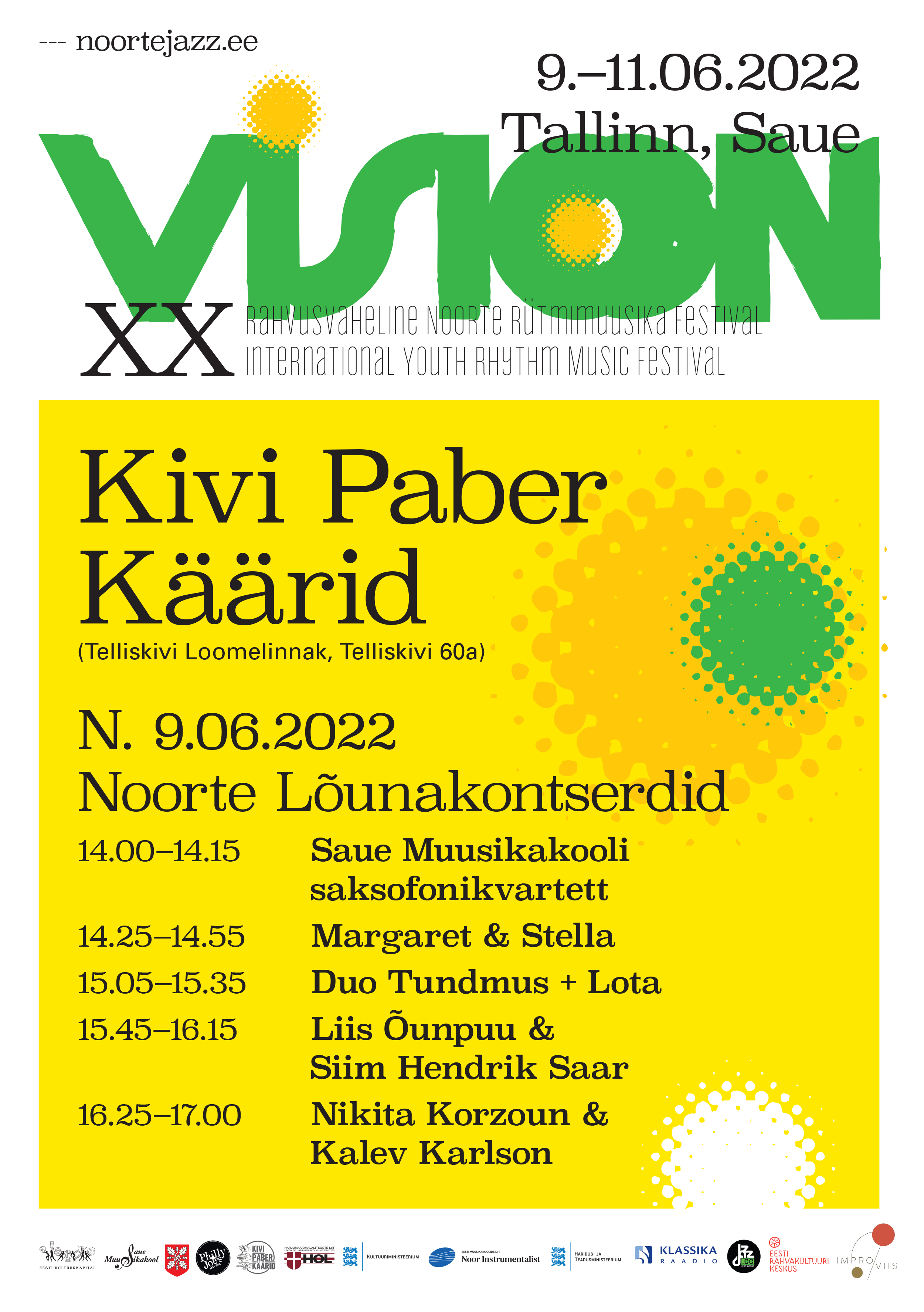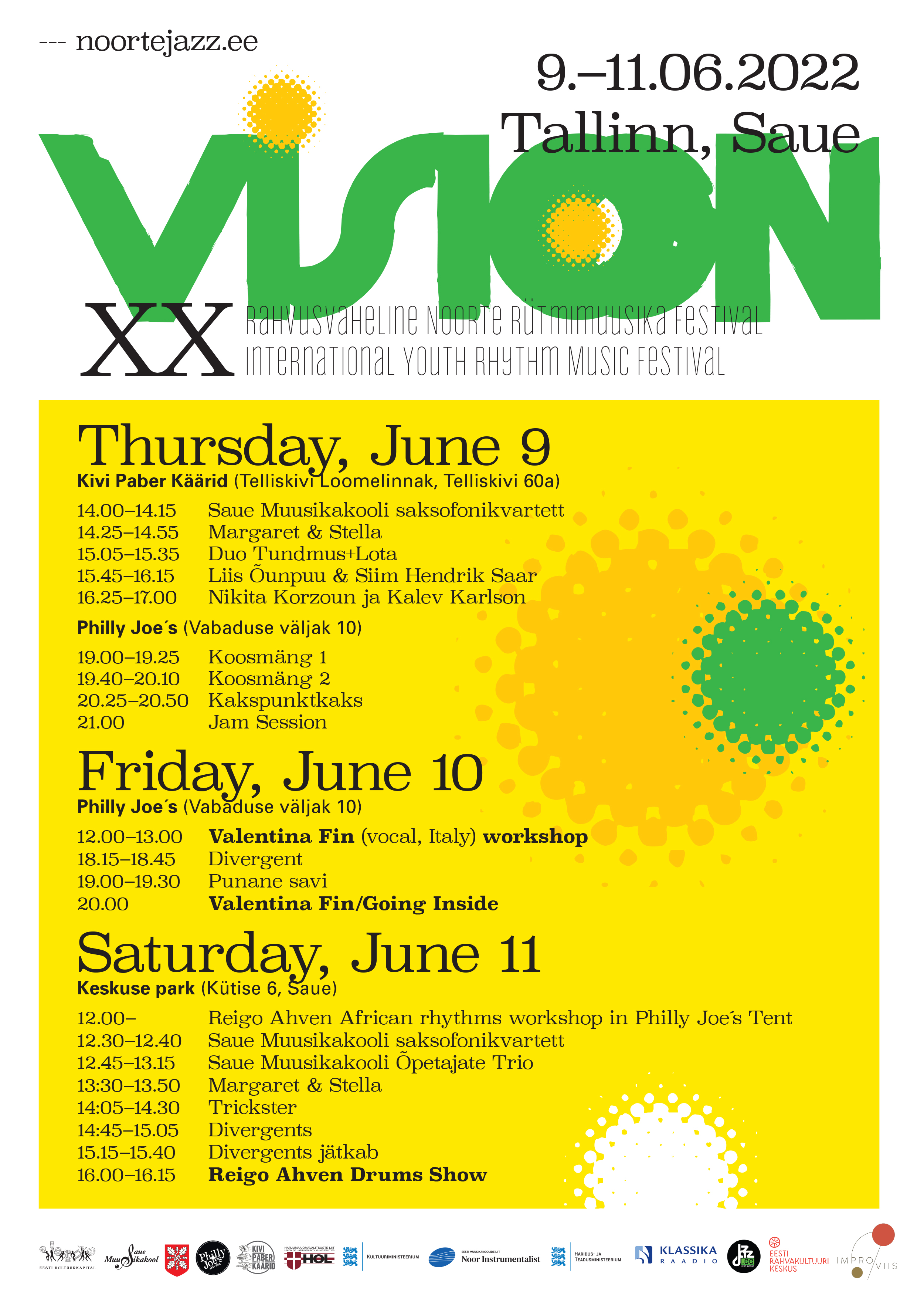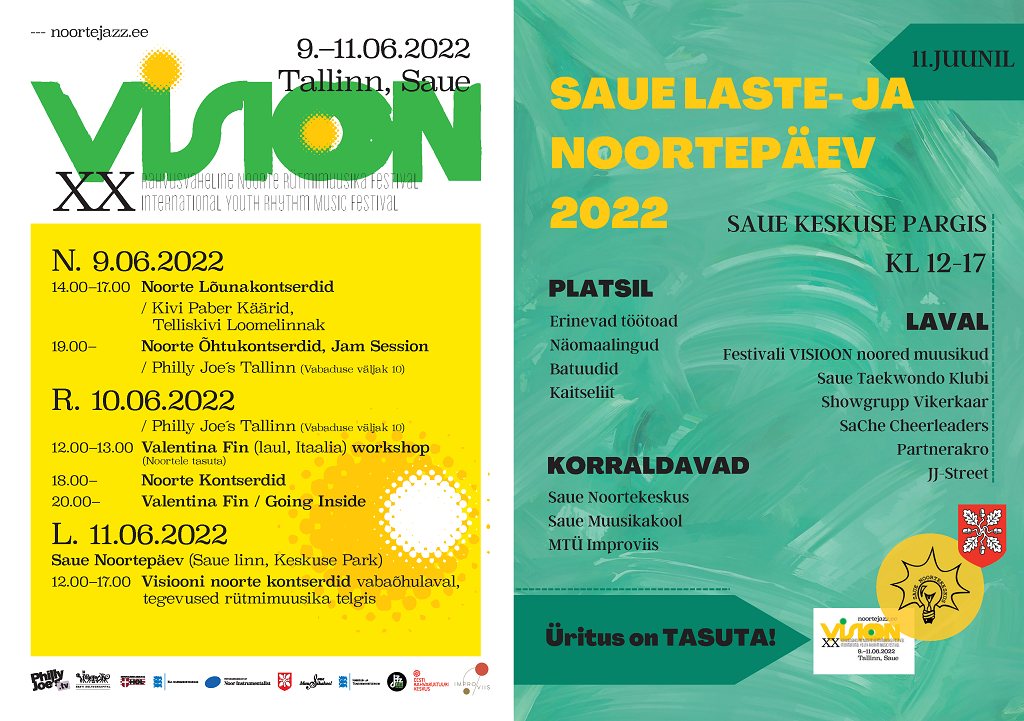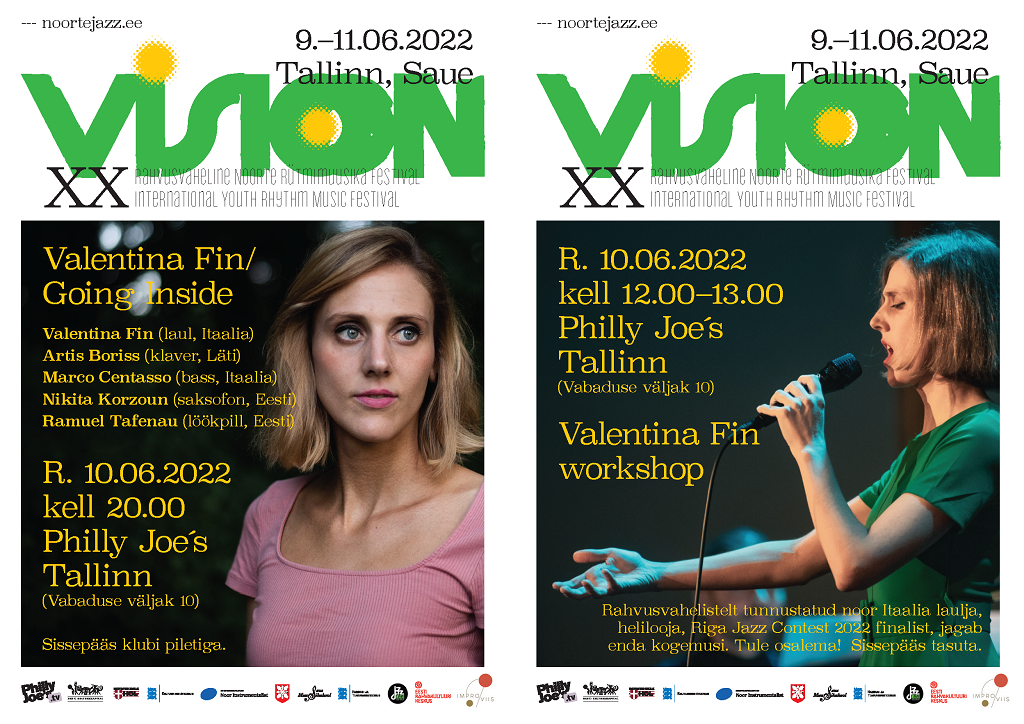 The International Youth Rhythm Music Festival Vision takes place every year in Tallinn and Saue.
The "Vision" festival is a musical view of the future and is intended primarily for young musicians who like improvisation and jazz music. The festival began in 2003 with the opening of a pop-jazz department at the Saue Music School (led by Iljo Toming).
The festival takes place every year in the smaller concert venues of Tallinn, in the Telliskivi Creative City, in the Philly Joe Jazz Club and on the Youth Day on the open-air stage of Saue. The festival takes place at the end of the academic year in June and at the beginning of the academic year in September. The festival is attended by young musicians from jazz and rhythm music departments from music schools all over Estonia. Beginners, Estonian municipal hobby schools, as well as advanced secondary and higher education institutions will perform on one stage. In addition to Estonian youth, soloists, ensembles and Big Bands from other countries will take part in the festival: Finland, Latvia, Sweden, England, Denmark, Russia and elsewhere. Where possible, workshops and Jam Sessions will be held for young people. Every year, an average of 140 young musicians participate in the festival.
Cooperation between young people and professionals is also important. The living examples of top musicians and educators encourage young people to put more effort, practice and boldly express themselves in music with their playing skills. World-renowned musicians and lecturers have performed and given master classes at the festival: Eric Marienthal, David Kikoski, Jukkis Uotila, Dean Brown, Kristof Zavadzski, Jens Chapper Jensen, Nick Smart, Georgi Kontraforius, Jussi Lehtonen, Sami Linna, Manuel Dunkel, Zoltan Lanos, Indrik Veitners, Wagner Barbosa, Thais Morell, José Torres, Zoltan Orosz, Anthony Branker, Jussi Lehtonen and others. The festival has collaborated with many great Estonian musicians Jaak Sooääre, Kristjan Randalu, Kadri Voorandi, Mihkel Mälgand, Raivo Tafenau, Siim Aimla, Mairo Marjamaa, Raul Sööt, Holger Marjamaa, Aleksander Paali and many others.
In some years, the participants have formed the International Youth Big Band, conducted by internationally renowned musicians and conductors: Jukkis Uotila (Prof. Sibelius Academy), Nick Smart (Prof. Royal Academy of Music, London), Jens Christian "Chappe" Jensen (Danish Aarhus Music) Academy prof.), Rasmus Soini (conductor of the Finnish Ebel and Espoo Big Bands), Siim Aimla (conductor of the Big Band of the Tallinn G.Otsa Music School) and others.
Today, many of the young people who performed at the Vision's first concert have become excellent teachers and top musicians who perform at concerts, participate in international projects and represent Estonia at competitions and festivals around the world.
Kristiina Liivik, project manager
Happy Vision to all!